BID ON THIS NECKLACE FOR CASH AND CANS!
We received a wonderful donation of this beautiful, $1,800.00 jewelry piece from the Capitol Craftsman and Romance Jewelers to benefit our 28th annual Mix Cash and Cans. It's one carat total weight diamonds, 14k necklace with enhanced blue diamonds. Starting bid is $500.00. It would make the perfect gift for that special someone, and you'll be helping those in need with your donation. Thanks to Sue & David at the Capitol Craftsman & Romance Jewelers in Downtown Concord!! See the necklace on display at the store while shopping for that special gift this holiday season. Place your bid by calling 1-888-941-1069 or email your bid to Fred Caruso at fred@mix941fm.com. Bids will be accepted through Friday, December 12th at 9am. We'll update the bidding here and on the Mix Facebook page!
WIN A CAR STARTER FROM VANWORKS!
Win a CompuStar remote car starter from Vanworks Car Audio with our 18th annual 'Car Starter Giveaway'! Listen for Santa to click on his starter, be callers 9-4-or-1 at 1-888-941-1069; 934-2500; 524-7273 or 934-5678 and you'll go into our weekly drawing. We'll give one away every Friday 'til Christmas. Tuck one under the tree for someone special! Call Vanworks Car Audio at 524-4700 or visit their showroom, 29 Gilford East Drive, Gilford and online at www.vanworkscaraudio.com.
For more information:
www.vanworkscaraudio.com
MIX CASH AND CANS EVENTS
MCDONALD'S IN TILTON 'CHANGE FOR CASH AND CANS':
Once again this year, McDonald's at Exit 20 in Tilton is asking you to donate your change (or whatever you'd like to donate) to Mix Cash and Cans, through Tuesday December 9th. Last year, $2,820.92 was raised! They have a goal of $3,000.00-can you help? Thanks to Richard and his crew for their support of Mix Cash and Cans!

EPTAM PLASTICS IN-HOUSE FUNDRAISER:
A BIG 'thank you' to Eptam Plastics in Northfield! They are doing an in-house fundraiser through November 22nd to benefit Mix Cash and Cans-we appreciate your support!!

SCHOOL FOOD DRIVES
A big thank you to the students and teachers at Paul Smith School, Franklin Middle School, Winnisquam Middle School, Sant Bani School and Union Sanborn School for conucting food drives for Cash and Cans!

DROP OFF LOCATIONS
Drop off your Mix Cash and Cans donations at Mountain Ridge Center, 7 Baldwin Street, Franklin.
MIX CASH AND CANS BROADCAST SCHEDULE
Mix 94.1fm's 28th annual Cash and Cans Money & Food Drive for the holidays is set for December 5-12. All monies and food raised stays local, benefiting a number of area organizations. Last year was another record year for donations, with over $32,000 in cash and over 30,000 non-perishable food items raised. As always, your help is needed and greatly appreciated. You can make a Cash and Cans donation at any of these broadcast locations:
Friday 12/5: 3:30-6pm at Santa and His Workshop at the TRIP Center, Franklin;
Saturday 12/6: 7:30-9am at the annual Christmas Breakfast at The Pines Community Center in Northfield;
Monday 12/8: 5:30-10am, George's Diner, Meredith; 11am-2pm, Sal's Pizza at the Belknap Mall, Belmont; 2:30-5:30pm, Grevior Furniture, Downtown Franklin;
Tuesday, 12/9: 5:30-10m, McDonald's Tilton; 11am-1pm, HK Powersports Laconia; 2-5pm, Belknap Subaru, Route 140 Tilton;
Wednesday, 12/10: 5:30-8am, Willow Hill Food & Beverage Franklin; 8-10am, Stafford Food & Beverage, Tilton; 11am-1:30pm, Franklin Savings/Kramer & Hall Goldsmiths/Prescott's Florist, Downtown Laconia; 2-4pm, Irwin Motors Laconia; 5-8pm, Cash and Cans Spaghetti Dinner, Tilt'n Diner;
Thursday, 12/11: 5:30-10am, Park-N-Go Market, Northfield; 11am-1pm, T-Bones Laconia; 1-3pm, Wineing Butcher, Gilford; 4-7pm, Ciao Pasta, Northfield;
Friday 12/12: 5:30-10am, McDonald's Franklin; 11am-2pm, Benson Auto, Franklin; 2-6pm, Franklin Savings Bank, Upper Central Street, Franklin.
Donations may also be made by mail. Please make checks payable to Mix Cash and Cans and mail to Mix 94.1fm, PO Box 941, Franklin, NH 03235. For more information about the Mix Cash and Cans program, contact Fred Caruso at fred@mix941fm.
MIX CASH-AND-CANS PRIZE CALENDARS NOW ON SALE!
The 2014 Mix Cash-and-Cans Prize calendar is now on sale! Win your share of over $3,000.00 in prizes, a winner every day during December, and you could win more than once! Win Red Sox tickets, ski tickets, Alex and Ani bracelets, a professional photo shoot, gift cards, a flat screen TV and much more! Calendars are available at all offices of Franklin Savings Bank; The Blooming Iris and Pauli's Restaurant in Downtown Tilton; KC's Hair Studio, Downtown Franklin; Dental Expressions, Weirs Beach; All My Life Jewelers, Downtown Laconia;call our studios or email fred@mix941fm.om and we will mail them to you! All proceeds benefit the 28th annual Mix 94.1fm Cash-and-Cans Money and Food Drive for the holidays!
WIN AN EASED EDGES PELLET STOVE!
Congratulations to Michelle Mayo of Franklin, winner of a Lennox Montage Pellet Stove from Eased Edges, Court St., Laconia! Michelle and over 80 other qualifiers joined us for a 'Pellet Stove Party' on Saturday November 15th. And now Michelle will be cozy warm for this winter and many winters to come! (Pictured, left to right, Mix 94.1fm's Fred Caruso; Michelle; Joyce Danas from our sister station WSCY and Brian from Eased Edges.)
For more information:
www.easededges.com
MIX PIX @ NOON W/CIAO PASTA
Its Ciao Pasta's Mix Pix @ Noon! You help pick the mix every weekday from Noon-1pm with Annmarie!...a great way to spend the lunch hour! Listen every weekday to qualify to win a $25 gift certificate to Ciao pasta, Park Street in Northfield, open Monday-Saturday at 4pm for great Italian cuisine!! Annie picks a winner every Friday during Mix Pix @ Noon.
For more information:
www.ciaopastanh.com
Empire Beauty Schools has been the leader in creative instruction for the cosmetology, aesthetics and barbering industry for over 60 years. Looking for a great career in an industry that has great employment and allows you to flex your creative muscles? Then it's time for your own Empire.
For more information:
www.empirebeautyschools.com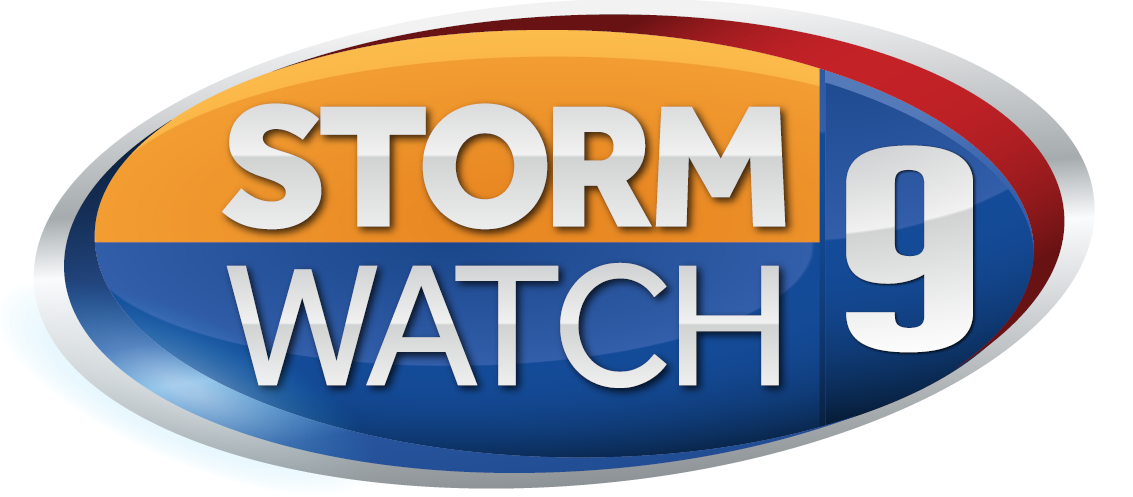 Storm Watch 9 Forecast Now On Mix 94.1FM
Mix 94.1fm is proud to partner with the best, most reliable and consistent source of weather in New Hampshire, the WMUR Storm Watch 9 weather team. Click here for your local forecasts:
For more information:
www.wmur.com/weather