WIN A $75.00 VISTA FOODS GIFT CARD!!
Let Vista Foods in Laconia and Mix 94.1fm take a 'bite' out of your grocery bill! Weekdays, Monday through Thursday, we'll announce the 'Vista Foods Item of the Day'. Keep track of the daily items and, after the fourth item is aired on Thursday, email all four items to VistaFoodsGroceryList@gmail.com. Fred and Amy will pick one winner every Friday from all correct entries to win a $75.00 Vista Foods Gift Card! See what your local Vista Foods has to offer by clicking the link below and by visiting their store at 376 South Main Street, Laconia. $75 dollars in groceries is 'in the bag' with the Mix/Vista Foods Grocery List!
**Congrats to weekly winner #1: Cindy Houston of Tilton!
**Congrats to weekly winner #2: Molly Callahan of Belmont!
For more information:
www.myvistafoods.com
WIN OUR MOTHER'S DAY PRIZE PACK!
Nominate your favorite Mom to win our two thousand dollar Mother Day Prize Pack! Our Mother's Day Prize Pack includes:
**A stunning diamond heart pendant on an eighteen inch rope chain with lobster claw clasp in yellow gold from All My Life Jewelers in Downtown Laconia
**A CompuStar Remote Car Starter, installed from Vanworks Car Audio in Gilford
**A day of total pampering, complete with color, cut, style, makeup, and manicure, at Studio 73 in West Franklin
** A complete vehicle detailing of Mom's car at Hollie's Auto Shine, 536 Union Ave Laconia
**Take Mom out to dinner at T-Bones and Cactus Jacks, Union Avenue in Laconia
**A beautiful Mother's Day Bouquet from the Blossom Shop, Central Street in Franklin. Listen for you cue to call in and nominate your favorite Mom! Making Mother's Day special for Moms all over Central New Hampshire with our Mother's Day Prize Pack! We'll pick the winner Friday May 8th.
MCDONALD'S TILTON GRAND RE-OPENING!
Join Mix 94.1fm at the Grand Re-Opening of McDonald's at Exit 20 off I-93 in Tilton Saturday May 2nd! Check out the enhanced restaurant design equipped with a new double drive-thru for faster service; Meet and Greet Ronald McDonald from Noon-1:30; enter to win fabulous prizes, including four tickets to the July Nascar Race at NH Motor Speedway, Sox-Yankees tickets and more! Must be present to win, drawings at 1:30, no purchase necessary. Join me, Mix 94.1fm's Fred Caruso live starting at 11:30 for all the fun from McDonald's, Exit 20 in Tilton on Mix 94.1fm!
EASTER SEALS SCRAMBLE @ TANGER!
What is the Scramble? The Scramble is a scavenger-hunt style game involving puzzles and clues made up of mental, visual, physical and electronic challenges. Players will need to visit at least 20 stores within a 2-hour time limit. Trophies will be awarded for Fastest Times and Best Team Costumes!

Rules of Play Registration: Players should pre-register online or by calling 888.368.8880.

Check-In: Open from 9am - 10am. The race will start promptly at 10am. You may register day-of and, if you have a team, we recommend you register together.

Clue Kits and How They Work:
Clue kits cannot be opened until the official start! Players will receive their starting store name at check-in, then will be directed to their starting store at 10am. You are not allowed int he store until the horn goes off. Once in the store, open the first clue/challenge card and solve the challenge. The answer or volunteer on duty will lead you to the next store...and so on!

All 20 Clues/Challenges Are Solved:
When you or your team have completed the 20 items, race back to the "Clue Verification Tables" near check-in. Volunteers will confirm everything was completed and answers are correct. The five fastest teams with all correct answers will receive awards!

Teams must have a team name and designated captain; Each team must complete their own challenges. Challenges will vary; If playing as a team, you may not split up to solve clues faster...team must stay together; You should bring a camera or a smart phone to do research and to post on Facebook.You can phone a friend but you can't ask opposing teams for the answers!

CINCO DE MAYO @ CACTUS JACK'S!
Join Mix 94.1fm's Fred & Amy and Tim Martin live at the best Cinco De Mayo celebration in central New Hampshire at Cactus Jack's, Union Avenue, Laconia Tuesday May 5th from 5-8pm! Take part in the annual 'Mexican Hat Dance-Off' and win great prizes! And check out these specials running 5/1 – 5/5: Corona, Corona Light, Modelo Especial, Pacifico bottles only $4.99! Corona Buckets (4 bottles) - $11.99! We'll see at CJ's May 5th!
For more information:
www.Go2CJs.com
WIN OPENING DAY TICKETS TO SEE THE BOSTON RED SOX @ FENWAY PARK!
Congratulations to Melissa Weber of Bow, winner of our Opening Day tickets to see the Red Sox play the Washington Nationals at Fenway Park in Boston on Monday April 13th from AutoServ Tilton and Laconia, Lakes Region Airport Shuttle and Mix 94.1fm! Melissa will enjoy the game from the Mix seats, six rows from the field near the Pesky Pole and will be shuttled to and from the game courtesy of Lakes Region Airport Shuttle!
WIN A RIDING LAWN MOWER OR TRIP WITH NEW OVER-THE-COUNTER FLONASE!
Click on the Flonase link below for a chance to win a new Riding Lawn Mower! PLUS, all entries will be put in for a chance to win the Grand Prize Trip to be greater in Italy, Hawaii or Yellowstone, from new, over-the-counter Flonase Allergy Relief. Find Flonase at CVS. No purchase necessary...see rules for details.
For more information:
www.flonasesweepstakes.com
MIX PIX @ NOON W/CIAO PASTA
Its Ciao Pasta's Mix Pix @ Noon! You help pick the mix every weekday from Noon-1pm with Lisa McHugh...a great way to spend the lunch hour! Listen every weekday to qualify to win a $25 gift certificate to Ciao pasta, Park Street in Northfield, open Monday-Saturday at 4pm for great Italian cuisine!! Lisa picks a winner every Friday during Mix Pix @ Noon.
For more information:
www.ciaopastanh.com
Empire Beauty Schools has been the leader in creative instruction for the cosmetology, aesthetics and barbering industry for over 60 years. Looking for a great career in an industry that has great employment and allows you to flex your creative muscles? Then it's time for your own Empire.
For more information:
www.empirebeautyschools.com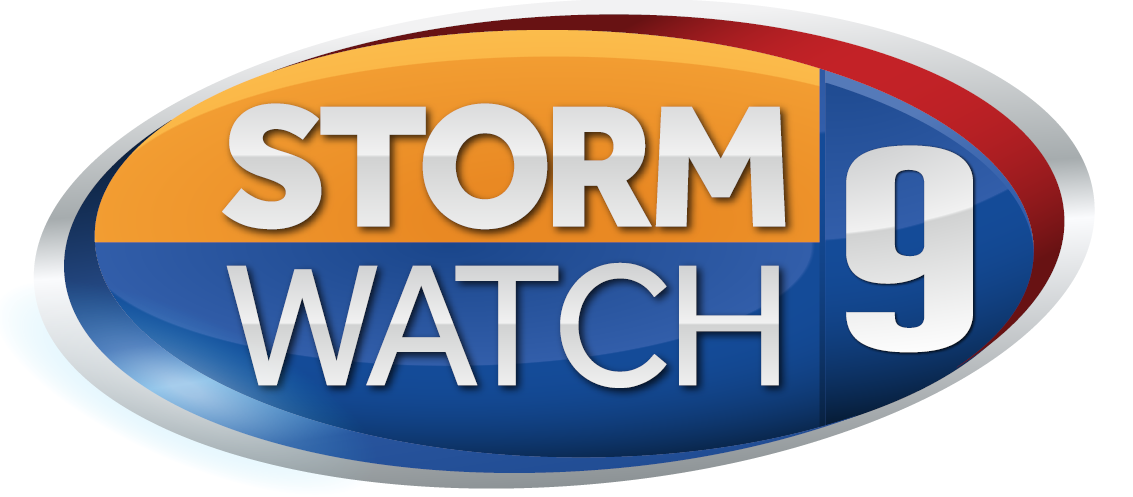 Storm Watch 9 Forecast Now On Mix 94.1FM
Mix 94.1fm is proud to partner with the best, most reliable and consistent source of weather in New Hampshire, the WMUR Storm Watch 9 weather team. Click here for your local forecasts:
For more information:
www.wmur.com/weather