REGISTER TO WIN FREE FUEL AND A CRUISE TO THE BAHAMAS WITH OUR 'STAY WARM, GET HOT' GIVEAWAY WITH STAFFORD OIL & MIX 94.1FM! ONE ENTRY PER PERSON, PER LOCATION. MUST BE 21 OR OLDER TO ENTER. GOOD LUCK!
In Alton:
Alton Circle Grocery at the traffic circle

In Belmont:
Sal's Pizza and Lakes Region Jewelers, both in the Belknap Mall
Vacman & Bobbin, Major Brands Plaza, Route 3
The Home Beautiful, Route 3

In Chichester:
Harris Family Furniture, Route 4

In Concord:
Concord Sports Center, a quarter mile off Exit 17 of I-93
Viking House Scandanivian and European Imports, Downtown

In Franklin:
Grevior Furniture, Central Street, Downtown
Willow Hill Food & Beverage, Upper Central Street

In Gilford:
Gilford Home Center & Gilford True Value, Gilford East Drive
Laconia Eye & Laser Center, Hounsell Drive, just off Gilford Avenue

In Laconia:
Stafford Oil and Terry Murphy's, Court Street
Verizon Wireless Zone, Capital City Pawn, Vanworks Car Audio, Harris Family Furniutre & HK Powersports, all on Union Avenue
Sawyers Jewelry, Bootleggers Footwear Center, Greenlaws Music, All My Life Jewelers, all Main Street, Downtown
Boulia Gorrel Lumber Company, Fair Street
Prescott's Florist, at the historic train station

In Lincoln:
Rodger's Ski & Sports, NH's largest ski shop, Exit 32 in Lincoln

In Meredith:
Bootleggers Footwear Centers, junction of routes 3 & 25 in Meredith

In Plymouth:
Verizon Wireless Zone, George's Seafood & Barbecue, Wilson Tire and Harris Family Furniutre, all on the Tenney Mountain Highway
Wolfson Jewelers, Post Office Square, Downtown Plymouth

In Tilton:
Belknap Subaru, Route 140 just of Exit 20
Stafford Food & Beverage, Downtown

WIN A NEW CAR STARTER FROM VANWORKS CAR AUDIO
Our holiday tradition continues! Every Friday 'til Christmas, we're giving away a CompuStar Remote Car Starter from VanWorks Car Audio in Laconia! Listen for Santa to click on his starter, be callers 9-4-or-1 and you'll be in the weekly drawing! Want to get one for someone special this holiday? Call VanWorks Car Audio, 524-4700 or stop by at 670 Union Avenue, Laconia! All the fun starts Monday, November 25th!
MIKE DATZ OF LACONIA WON A NEW PELLET STOVE!
Wow! What a great day at Eased Edges in Laconia! Thanks to the entire crew for a terrific promotion! Our Lennox Montage Pellet Stove qualifiers gathered for a 'Pellet Stove Party' with fabulous food grilled on one of Eased Edges Pellet Grills...and the grand prize winner is: Mike Datz of Laconia! Congratulations Mike!
Mix Pix @ Noon
Its Ciao Pasta's Mix Pix @ Noon! You help pick the mix every weekday from Noon-1pm with Annmarie!...a great way to spend the lunch hour! Listen every weekday to qualify to win a $25 gift certificate to Ciao pasta, Park Street in Northfield, open Monday-Saturday at 4pm for great Italian cuisine!! Annie picks a winner every Friday during Mix Pix @ Noon.
Tanger Outlets Back to School Contest Winner
Congratulations to Susan Munson of Andover! Susan qualified her kids, Garret and Hannan, to win our $500 back-to-school Tanger Outlet Center gift card....and won!
Tanger Outlet Center, Route 3 Tilton at Exit 20, one-stop shopping for all your back-to-school needs!
Labatt Blue Light and Mix 94.1fm 'Raise Up Your Summer'
Congratulations to Terry Dunn of Meredith, winner of the Labatt Blue Light and Mix 94.1fm 'Raise Up Your Summer' concert giveaway! Terry will be there on September 7th in Pittsburgh PA for an exclusive concert featuring The Killers with Wiz Khalifa! Grand prize includes two VIP tickets to the concert, two VIP backstage passes, hotel accomodations for one night and a $200 Southwest Airlines gift card! Have fun Terry!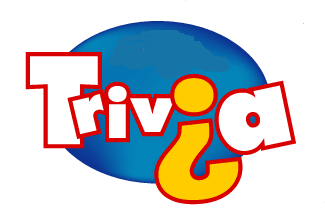 Morning Trivia
Weekdays at 7:05AM...Win A Different Prize Every Day!
Win gift certificates to:
Monday: The Blossom Shop, Central St., Franklin; Tuesday: Greenside Restaurant at Lochmere Golf & Country Club;
Wednesday: Lakeside Famous Roast Beef, Laconia;
Thursday: Katie Flo's Diner, Winnisquam
Friday: Funspot at Weirs Beach and Sal's Pizza in the Belknap Mall!
Daily questions and winners are listed on the Mix Morning Page.