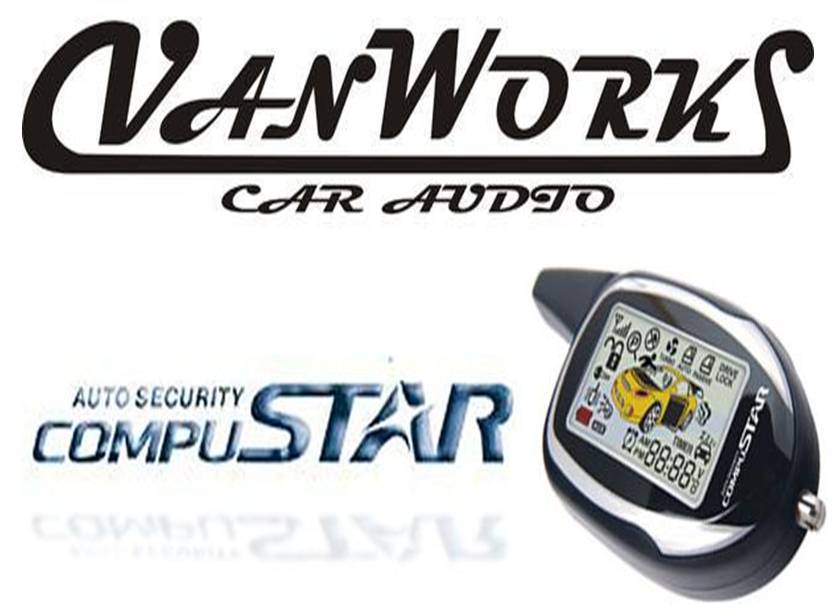 PRE-WINTER PREVENTATIVE PACK WINNER!
Congratulations to David Prescott of Laconia, winner of our 'pre-winter preventative package', a Compustar Remote Car Starter AND heated seats! It's a prize pack valued at over one thousand dollars! The CompuStar starter has a one mile range with LCD screen that shows you if your car is running, if it's locked or unlocked and how long it's been running. Get the jump on the cold and snow and let Vanworks hook you up today! 524-4700 or visit their showroom at 29 Gilford East Drive, across from Gilford Home Center. Online at Vanworks Car Audio.com.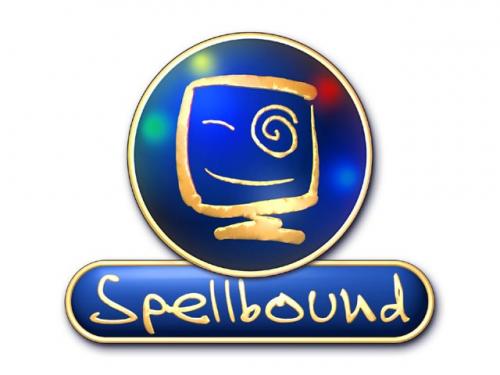 PLAY SPELLBOUND THREE TIMES EVERY WEEKDAY
Play Spellbound three times every weekday at 6:45am, 11:35am and 4:35pm! Unscramble the scrambled word, be one of the first four callers with the word and we'll enter into our weekly drawing every Friday at 7:30am for a $125.00 prize pack, featuring $25.00 gift certificates to Prescott's Florist in Downtown Laconia; Bootleggers Footwear of Laconia and Meredith; Capitol Craftsman and Romance Jewelers, Downtown Concord; Great Northern Cleaning, Route 3 Winnisquam and the Weirs Beach Lobster Pound, Route 3 Weirs Beach.
WIN A SIRRUS BIKE!
Congratulations to Lynn Hilbrunner of Sanbornton, winner of our 24-speed, specialized Sirrus road/off road hybrid with fitness geometry from Papa Wheelies in Portsmouth! It's valued at $520 dollars!
WIN A $250.00 BACK TO SCHOOL GIFT CARD TO TANGER OUTLET CENTER IN TILTON, NH!
Congratulations to Kristen Gage and her son Joey, winner's of our $250.00 Tanger Outlet Center Back-To-School Gift Card!
MIX/MEADOWBROOK SUMMER FUNPACK WINNERS!
Congratulations to all of our Mix/Bank of NH Pavilion at Meadowbrook Summer Funpack winners! Over $10,000.00 dollars worth of summer fun was given away!

Winner of Funpack #1: Suzanna Carlson of Concord!
Winner of Funpack #2: Trisha Carroll, Weirs Beach!
Winner of Funpack #3: Jill McDonald of Laconia!
Winner of Funpack #4: Kim Robinson of Franklin!
Winner of Funpack #5: Jamie Paddock of Chichester!
Winner of Funpack #6: Kali Huff of Gilford!
Winner of Funpack #7: Terry Segalini of Gilmanton!
Winner of Funpack #8: Bianca Moynihan of Alton!
Winner of Funpack #9: Beth Jenette of Meredith!
Winner of Funpack #10: Linda Dennerly of Belmont
NEW GRILL WINNER!!
Congratulations to Kayla Dunlap of Center Sandwich, winner of our GRILL ZONE 5-burner gas grill from Gilford True Value and a $100.00 gift card from the Wine'ing Butcher!
LACONIA EYE 20/20 PHRASE THAT PAYS
Each Day, June 2-21, Mix 94.1fm will announce one word in the Laconia Eye & Laser Center '20/20 Phrase That Pays'....20 words in 20 days! At the end of the 20 days, put together the 'Phrase that Pays', using only the announced 20 words, in the EXACT order. The 'Phrase that Pays' is already pre-determined. Email the 'Phrase that Pays' to 2020laconiaeye@gmail.com. All entries must be received by 11:59pm Thursday June 26th. All correct entries will be entered into a drawing on Friday June 27th live at Laconia Eye and Laser Center to win the complete Lasik treatment. Winner need not be present to win.
MIX/TANGER OUTLET CENTER $1,000.00 SHOPPING SPREE
Each weekday during the 'Mix Morning Show with Fred & Amy', they'll announce the 'Mix/Tanger Outlet Center Store of the Day'. Later, between 10am-2pm and 2pm-6pm, we'll ask you to identify that day's 'Mix/Tanger Outlet Center Store of the Day'. You'll instantly win a pair of Red Sox five dollar scratch tickets from The Lottery AND become a finalist to win the Grand Prize: A $1,000 dollar shopping spree at Tanger Outlet Center in Tilton! With over 50 stores in one convenient location, Tanger Outlet Center is the perfect place to shop for any occasion...and while you're there, pick up a Tanger Gift Card, the perfect size for anyone! All finalists will get together on Saturday June 14th at 11am at Tanger Outlet Center in Tilton for the BIG giveaway!
CAPITOL CRAFTSMAN SPRING BLING WINNER
Congratulations to Krysten Adel of Laconia, winner of our 'Spring Bling' giveaway with the Capitol Craftsman & Romance Jewelers in Downtown Concord! Krysten won a beautiful, 13-hundred, 95 dollar Pearl Necklace! She was one of seven finalists who got together at the Capitol, Craftsman and Romance Jewelers on Saturday May 3rd for the live giveaway. Everyone went home with great prizes. Thanks Sue & David!
WIN OPENING DAY TICKETS TO SEE THE SOX!
Congratulations to Scott Bardusk of Sanbornton, winner of Opening Day tickets to see the Red Sox on Friday April 4th! Scott will see the Sox get their championship rings and will be shuttled to and from the game courtesy of Lakes Region Airport Shuttle. It's all brought to you by Cantin Cevrolet, Union Avenue, Laconia. When other dealers can't, Cantin can! And Lakes Region Airport Shuttle, Route 3 in Tilton. Relax, they'll drive!
MIX KISS VALENTINE'S DAY WINNER
Congratulations to Michelle Crumb of Laconia, winner of our 'Mix Kiss' Valentine's Day Prize Pack! Michelle won "Something Shiny", an Alex and Ani Vintage Sixty-Six Love Bracelet from The Blooming Iris in Downtown Tilton; "Something Romantic", a dozen long-stem roses from Prescott's Florist, Downtown Laconia; "Something Ahhh", a day of relaxation and beauty from Gabriel's Salon & Day Spa, Downtown Tilton; 'Something Delicious", dinner for two at any of the Common Man Family of Restaurants and "Something Warm", a CompuStar Remote Car Starter from VanWorks Car Audio in Laconia.
STAY WARM, GET HOT WINNER!!
Congratulations to Caleigh Pike of Franklin, winner of $1,000 in home heating fuel from Stafford Oil, your heating and cooling specialists since 1928 AND a cruise to the Bahamas aboard the Carnival Cruise Ship 'Fascination' with our 'STAY WARM, GET HOT' giveaway!!
Mix Pix @ Noon
Its Ciao Pasta's Mix Pix @ Noon! You help pick the mix every weekday from Noon-1pm with Annmarie!...a great way to spend the lunch hour! Listen every weekday to qualify to win a $25 gift certificate to Ciao pasta, Park Street in Northfield, open Monday-Saturday at 4pm for great Italian cuisine!! Annie picks a winner every Friday during Mix Pix @ Noon.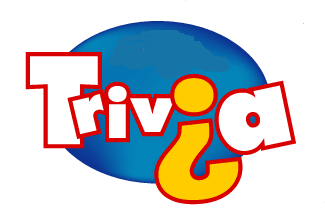 Morning Trivia
Weekdays at 7:05AM...Win A Different Prize Every Day!
Win gift certificates to:
Monday: The Blossom Shop, Central St., Franklin; Tuesday: Greenside Restaurant at Lochmere Golf & Country Club;
Wednesday: Lakeside Famous Roast Beef, Laconia;
Thursday: Katie Flo's Diner, Winnisquam
Friday: Funspot at Weirs Beach and Sal's Pizza in the Belknap Mall!
Daily questions and winners are listed on the Mix Morning Page.